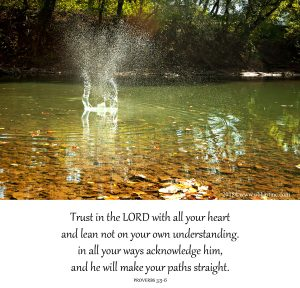 I think of photography as painting with light. When I taught art I probably said "It takes light to bring out dark" a million times! In photography, light is the key to everything else.
So how do we control light when we're outside? Ah... So many answers, all of them right. But let's just look at some basic rules. (And I also said a million times in my classroom "It's okay to break an art (principle) rule as long as you understand the rule, but are choosing to break it for creativity's sake."
Exposure Triangle. When we take a photo, the camera opens its shutter, lets in light through the lens, the light hits the camera sensor, and the image is captured. We have three ways to control that image.
Aperture — The hole that opens and closes. We control the size of the aperture (lens opening) by choosing a wide open setting such as f/2, or a very small opening like f/11 or higher. It is a bit confusing. Higher f-stops are smaller, letting less light in. Smaller f-stops open the aperture wider, letting more light in. Another cool thing about aperture size is how it affects depth of field. Love the look of blurry backgrounds (bokeh)? We get that look by choosing a wide open aperture. Good lenses let you go down to f/1.4 or so, but you can get good bokeh with f/4 or higher too.
Shutter Speed — It's just what it sounds like: how long the shutter stays open. It is usually stated in the form of 1/200 sec, 1/60 sec, 1/500 sec, etc. Shutter speed makes sense: slower speeds let more light in: 1/60 is slower, stays open longer, so it lets in more light than 1/1000. NOTE - It's a good idea to find out how steady you are. My limit is 1/125. Anyhing longer than that and my handheld camera images are blurry. That's why I use a tripod. Another cool thing you control with shutter is action: you can freeze motion with a fast speed, or capture motion blur with a slow speed.
ISO — When you set aperture and shutter for the shot you want to capture, ISO is the third piece of the puzzle. Simply stated, ISO determines how sensitive to light your camera sensor is: 100 ISO is standard. Remember 400 or 800 ISO film? Not old enough? It's okay. Higher ISOs in the digital age do the same thing: let you take photos in darker situations. But like in the days of film, as ISO goes up, we introduce noise or "grain". It will appear as tiny spots in the final image. But that is manageable in post-production. To a point.
Before we move on to anything else, this lesson is foundational. Get your camera out and start playing with it. Be bold.
When you have a photo you're proud of, please post it to your Facebook or Instagram and tag me: #pbhensley on both. Use the hastag #learnphotography if you want to join a pretty cool community of artists.
Come see our products

Canvas Gallery Wrap Wall Portraits
- Turn your images into museum-quality displays with our canvas Gallery Wraps. Archival inks and heavyweight canvas ensure quality and longevity. Your image is printed directly to the canvas and sleekly wrapped around a thick wooden frame. With staple-free sides, tightly tucked corners, and metal hangers and bumpers attached to the back, your Gallery Wrap arrives ready to hang. A satin coating provides UV protection and prevents scratches due to normal handling.

Framed Wall Portraits
- Choose from our assortment of frame corners. We have something to match every decor. Framed prints are finished with a black archival backing and hanging hardware already installed. You'll smile each time you walk by your images!

Metal Wall Portraits
- Your images are permanently infused to specially prepared metal to ensure long lasting quality. Many sizes and shapes to choose from, including split images (metal murals). Metal portraits are ready to hang when you receive them. Choose from float blocks or holes in the corners. See both in the studio so you will know exactly what each looks like.

Albums and Art Books
- Keep your beloved images on your coffe table... if you can. Everyone will want it in their hands so that they can enjoy it again and again.

Handmade Book Boxes
- an exquisite way to present and store albums, books, prints. (Or a place to hide your favorite trinkets.) Wrap your box with your favorite image or choose a solid color fabric. The interior lining can be your choice of black or white with a matching pull-ribbon inside for easy access to the book. These boxes are a beautiful keepsake to be treasured for years to come.
Come See Where We Create Our Emotional Expressive Portraits
When you come see our space, we will set your mind at ease and make the process fun and stress-free.

We'll talk about what kind of portraits you want.

We'll discuss where you will display them.

We'll help you create your own customized package of products.
Our consultations, along with our expert photographic skill and attention to detail guarantee that we will create portraits that you will love. We really guarantee that if you don't LOVE them, you don't pay for them. We will re-shoot or refund, whichever you think is right for you.
Call to Schedule a Time to Drop in and Chat

304-668-0499

You will love your portraits or we will refund ALL your money.