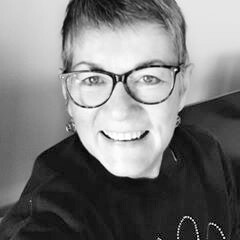 For years, I suffered with persistent, debilitating pain.
Even as I was learning how to modify my diet and clean up my lifestyle by integrating more holistic and "crunchy" habits into my life, I was still unable to hold books without pain. I no longer did the things artists love doing: drawing, painting, and crafting. It was crushing.
One day, I was introduced to a product that a lot of people have been talking about lately.
To be honest, I had heard of it years before, but just considered it a fad, something too good to be true. To say I was skeptical is an understatement. I'm not really into "fads."
But this time, I knew the person sharing it with me and that she trusted who made it—so I tried it.
Now, my life is dramatically different. I no longer have pain! No stiffness. No swollen and inflamed joints. It is liberating and brings me great joy to once again BE an artist!
Now, I'm fearless. And I'm on a mission to help a whole lot of people break free of pain and empower themselves with the knowledge and resources I've worked so hard to get myself.
Come join our group of painfree people and learn how you can find freedom with the knowledge and information we share in our exclusive community.
Ready to learn more? Let's get in touch!

contact me