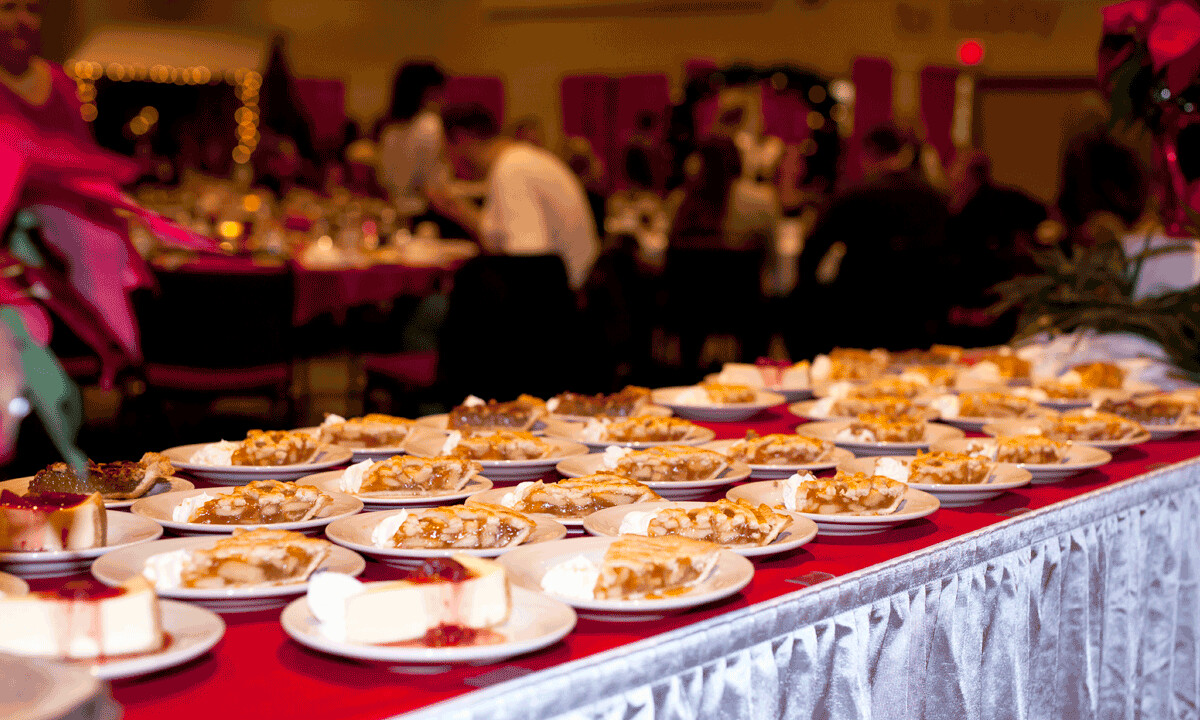 Have you ever been to an important gathering, took photos hoping to document what happened with beautiful photographs, only to discover later that your pics just don't tell the story?
That's a real disappointment most of us have experienced whether we used a phone camera or a "real" camera.
Back in film camera days, getting the shot right in the camera was vital! Unless we had access to a darkroom and processed the film personally, we got what we got and that was that!
Today it is much easier since, to a point, we can see in real time what the images are. So this isn't about settings or technical camera stuff; this is about how to be sure you capture images that tell the story you want to remember. Following is a list of things to do and not do:


Make sure you get pullback photos that show how the venue looks. What is the atmosphere? Is it casual or Professional? Indoor or outdoor? How many people are there? How are they interacting?



If you're using a wide angle lens, try to place people within the frame away from the edges so they aren't distorted. If you "pose" a large group of people, place then in a semicircle, not a straight line. I won't tell you all the reasons why this works, just know that you'll be happier with the resulting photo. (Go ahead and test it. If you don't have people to work with, set up chairs or something else inanimate, first in a straight line, then in a semicircle. Take a photo of each, download to your computer, and see which one is more pleasing to the eye.)

Take closeup photos of specific things. Use a good optical zoom lens or "zoom with your feet." Walk closer. (Digital zooms make things closer by dropping pixels. You'll end up with a pixelated photo.)

Be sure to get photos of people so that they are recognized. Get close to them. (Stay out of their bubble of safety, though. Hopefully you have a longer prime lens or good optical zoom lens that will permit that.) A good rule of thumb is to fill at least a third of the image with the person. You'll be cutting part of them off, so pay attention that you don't do that at a joint.

If food is part of the event, give people the option to swallow or put down their drink before you photograph them close-up. No one enjoys being ambushed by a camera when their mouths are full. The polite thing is to ask if you may interrupt them for a second. And then honor that second; get the shot and move on.

Don't get so hung up on the technical side of photography that you miss important shots. And don't turn into a photographer stormtrooper. If you know the way a person is standing or sitting will be unflattering in a photograph, move yourself to get a more flattering image. Don't intrude on their pleasure in the event.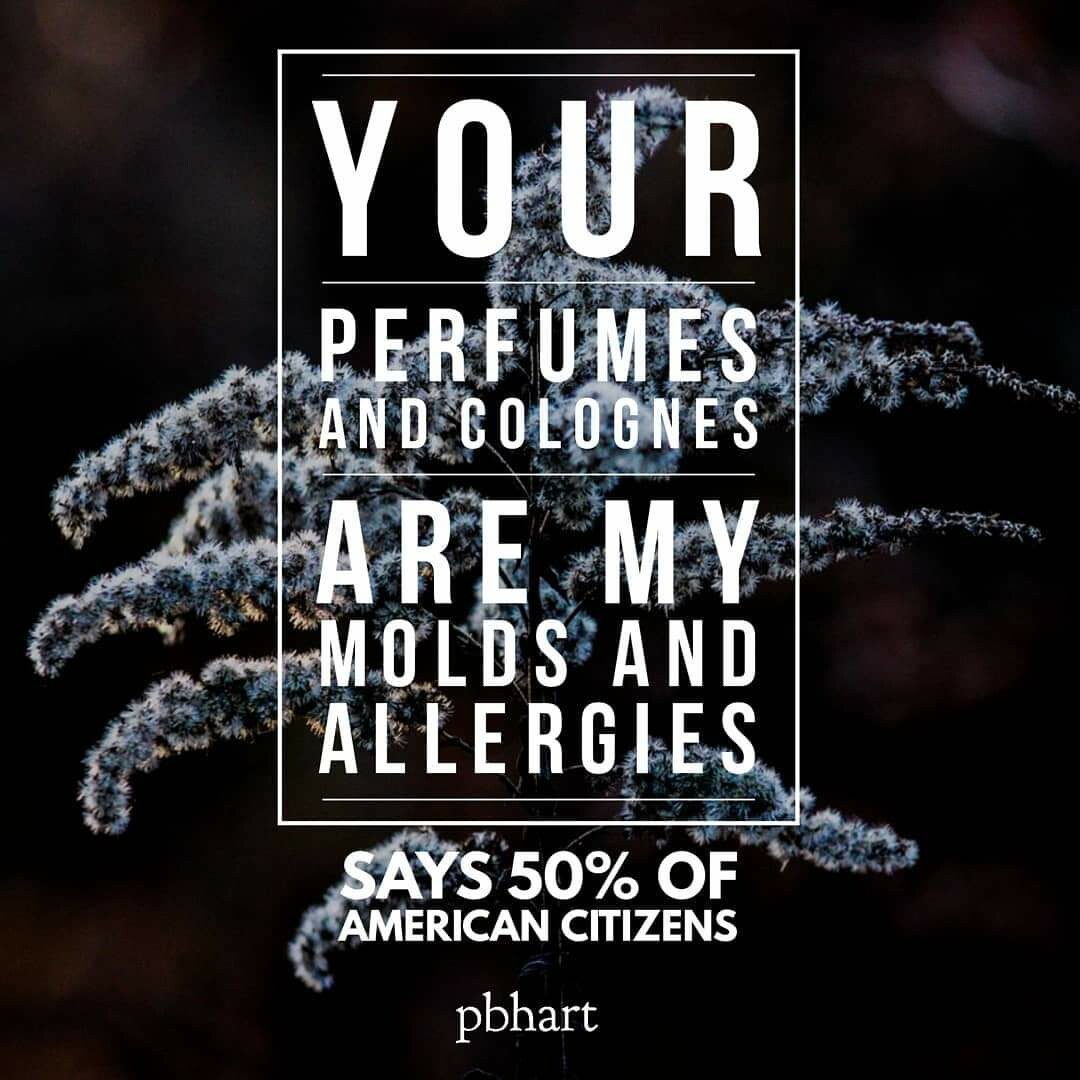 My family has a curse: asthma and respiratory problems. My baby sister died at age 28 during an asthma episode. Our mother spent at least a week in the hospital every fall when I was very young. Aunts, cousins, and even extended family members struggle to breathe at least part of every year.
Consequently, we have chosen to avoid products with "fragrance" as much as possible. Oh. My. Goodness!!! That is SO hard! It's everywhere and in everything. Walking down the laundry products aisle at the grocery store can send us into a wheezing, coughing fit! If we stay there long, we experience burning eyes and lungs, and scratchy, itching throats.
Take minute right now and go look at your labels. I'll wait. How many list "parfume" "fragrance" "perfume" "aroma" or some other innocuous sounding word? Manufacturers are permitted to add fragrance chemicals that we KNOW cause cancer reproductive and developmental toxicity, allergies and sensitivities, and other serious health problems. And they don't have to disclose the use in order to "protect trade secrets." But who is protecting people like me and my family? No one.
So we've learned to read labels before we buy. At first we were fooled by labels that said "unscented." But when those products caused damage too, we went to the googles and learned what those terms really mean.
Unscented means that synthetic fragrance has been added to mask an unwanted smell! If we wanted products free of synthetic fragrance materials or masking scents, we had to choose labels that say "Fragrance Free." But, because we are now on to slick marketing tactics, we no longer trust mainstream American manufacturers. Many of their "clean" products are anything BUT clean.
You and I have no control over what others choose to do. Funerals and social gatherings where hugging happens always comes with a huge risk. When cologne or perfume wearers hug us, their synthetics transfer to our clothes and hang around with detrimental results. If their clothes have been laundered and dried using the typical synthetic-laden products, that just adds to the synthetic fragrance overload.
Maybe you or someone in your family has unexplained skin issues, or sleep issues, or any number of other health issues. I challenge you to ditch the products with synthetic fragrance in them and note what happens.
At least, the next time you reach for that bottle of smell, please consider the more than 50% of your neighbors with respiratory issues. And know that there are safe, great smelling alternatives.
Thank you.