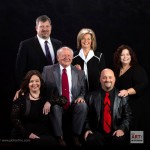 Libby Joe Salyers - Logan, WV
"I will be forever grateful my family was photographed to celebrate our parents 50th wedding Anniversary. The day was so very fun & the pictures turned out better than we could have ever imagined. Clearly, I am extremely satisfied customer. Peggie B Hensley rocked our socks off!'
]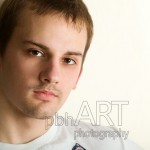 Rene Walters, Stollings, WV "I just wanted to express my extreme satisfaction with Austin's senior portraits. Your patience and knowledge made us very comfortable making the session very easy and in turn, his portraits were the best I have ever seen!!!"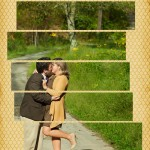 Crystal Howell, Chapmanville, WV- "Just thought that I would tell you how much everyone loved the photos that they received for Christmas. They're totally gorgeous. Thank you again for doing them; we love them."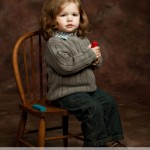 Lisa Flowers, Stollings, WV - "Wonderful!! Peggie Hensley is a very talented artist!
"She captured our family perfectly. I honestly do not have one negative remark towards/about our photographs. Amazing talent and very caring and gentle with young kids. My son fell in love with her! She will be seeing us in the near future! Outstanding eye in her work. It shows she enjoys the work she does in the incredible photography. Once again, Wonderful talent!"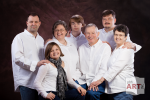 Linda Tomblin
,
Chapmanville, WV
- "Peggie, again a great big special thanks for the photo session. You made us all feel very comfortable and even made some realize we might not be so ugly after all. If you are looking for someone who takes professional photos, you need look no further than to Peggie at pbhArt. Our family just had a family photo taken at pbhArt. The pictures are wonderful. Our first family photo since our children were small. Go with Peggie, she really does a great job. Thanks again, you are a true blessing!"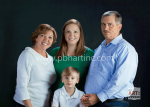 Darlene Marcum, Logan, WV
- "Thank you for patience with Eli and getting some really cute pictures. I appreciate your timely manner in getting our pictures processed and in our hands as quick as you did. I look forward to giving my mother-in-law a family portrait for Mother's Day. It was nice to have someone in the Chapmanville area to take portraits rather than driving to Charleston. I wish you the best with your business!"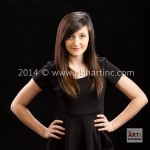 Grant Dunford, Logan, WV -
"Peggie!" These are wonderful! Amazing! Beautiful! I can never thank you enough!"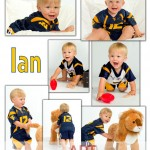 Karen Thomas, Jasper, AL
- "PICTURE PERFECT!!!!!! Just the way I would describe the picture that I received that Peggie took of Baby Ian. I never have to worry about how they are going to turn out. Peggie does a great/wonderful job. Thank you for everything. You make my living room a happy one by the pictures of Ian."
Jimmie Mazon, Chapmanville, WV - "I'm grateful to have what I consider my own personal photographer. - "I have an extremely large family who are spread out, all I have to do it call pbh Art, Inc. and Peggie works her schedule to fit ours, and I have called often. Within the last four years I have used her services for a wedding, 75th birthday party, Easter pictures, Christmas cards and yearly family portraits. In our last portrait we had 15 family members including 7 small children. The pictures were breathtaking.
I have and will
continue to recommend pbh Art, Inc. Peggie is experienced, patient and so easy to work with, and the best part are the pictures, they are always beautiful!"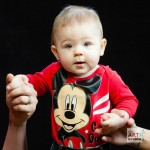 Heather Vance, Chapmanville, WV
- "We LOVE LOVE LOVE our pictures! Peggie did such a great job and tried to make us as comfortable as possible. Looking forward to working with her in the future!!"
Diana Clay, Logan, WV - "You've heard that "small town living" can't provide you with the extras in life? Wrong!
"No need to travel to a city. Peggie's skills as an artist extraordinaire have been channeled into her photography. I have watched her for a number of years now through our teacher consultant relationship with National Writing Project. We have traveled together and she has an eye for the most amazing and unusual shots that stick in our minds like only great artwork can. On my shelf at school, I have a picture taken of me with one of NYC's policemen. St. Patrick's cathedral is in the background, and it's an amazingly realistic picture of a simple day in the life that is captured for the future.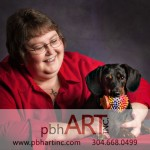 Also, she has a skill in the studio that I have not seen from other experiences. I took my aging dachshund, Hubert, to her facility for some pics to show the gray that happens with age and to have a memory of his later years. She was so patient with my fur kid and the results were so good that I could not stand for her to destroy any of the proofs. I took all of them, plus a few enlargements for my wall and my human kids. Many of my family friends got wallets also.
You will not regret your choice of pbh Art, Inc. to help you remember times in your life."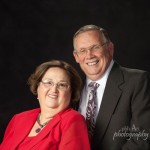 Jennie Tanner - "Peggie is an artist and uses her artistry in her photos.
"My husband and I had our photo made recently. It was beautiful. Our session was relaxed and enjoyable. Peggy uses her skills to bring out the best in her clients, and her ability to use her artistry brings forth a beautiful portrait."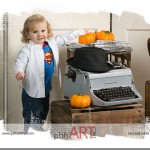 Jessica Linville, Logan, WV - "My husband, Mitch, and I would recommend pbh Art, Inc. without hesitation.
"Peggie provided us with stunning maternity images, despite my hesitation to be photographed during a time in which the body changes so very much. The shoot was relaxed, the lighting was incredibly flattering, and as a result, we have two very special photographs hanging in our son's nursery which will always serve to remind us of that very special period in our lives. Someday, Bronson will look at those photographs and know he was growing inside my belly when they were taken. Just last night, Peggie photographed Bronson at nine days old. We are overjoyed with the results of the session and will have a difficult time trying to narrow down our selections! Of course, as proud, first-time parents, we believe our baby boy is breathtaking; now we have photographic proof! Peggie was wonderful with Bronson, ensuring he was comfortable and warm and even calming him into a peaceful sleep so that his pliable little body could be molded into classic newborn shapes. Like the maternity photographs, we will cherish these images for years to come, and while we are in no hurry for Bronson to grow, we look forward to future sessions with Peggie throughout his first year and beyond. Peggie is an artist who puts much thought and care into her work as a photographer. She is honest and open to ideas and suggestions, and her studio is welcoming, laid back and pressure-free."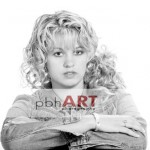 Jim Morrison, Chauncy, WV
- "Peggie, you were the perfect fit with my daughter. It couldn't have gone nearly as well with anyone else. Jessie loved working with you, and the beautiful scenery outside your studio was great for the outdoor and country themes that were so important to us. Thank you very much."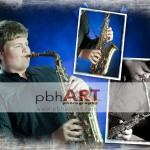 Tyler Hensley, Danville, WV
- "She tries her hardest to make sure you are comfortable in her space and lets you jam to whatever music you want to.
"My senior pictures were amazing and hopefully we will have future appointments for family photos. My mother & son photos were also beautiful. Peggie, you are very creative and talented. I am hoping your business sets off and you will be the best photographer ever! :)"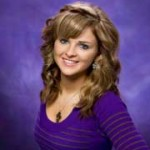 Marissa Johnson, Chapmanville, WV
- "Peggy does an amazing job! She is truly a professional and I loved working with her! I would recommend her to anyone! Thank You so much Peggie!" – Marissa Johnson, Chapmanville, WV
Cindy Adams, Lake, WV
- I had a wonderful portrait session with my two boys!! Everyone knows I hate to have my picture taken, but this time was different!! Peggie does a wonderful job!! She makes you feel so comfortable and so good about yourself!! If you are in the market to have portraits done, PLEASE give her a try!! I PROMISE you won't be disappointed!!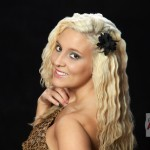 Jacqui Baker, Ranger, WV -
"The best picture experience I've ever had. It was fun & I got all the shots I wanted and more." Jacqui Baker, Branchland, WV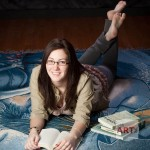 Kathy Kitchen, Logan, WV -
"Thank you so much for everything. Olivia's pics were so beautiful and we were thankful you were the one to do them. You made it all exciting and fun just to watch them being made! You are the best!!!"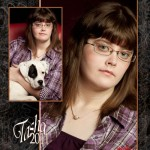 Tasha Workman, Chauncey, WV
- "Mrs. Hensley is great at many things like being a teacher, creating art, and photography. This woman is the one that inspired me and taught me everything I know about Art. So, I was thrilled when I got her as my photographer. She did a wonderful job. She makes your personality come out in your photos, and that takes skill and talent. So, I highly recommend pbh Art Inc. for any of your photo taking needs. "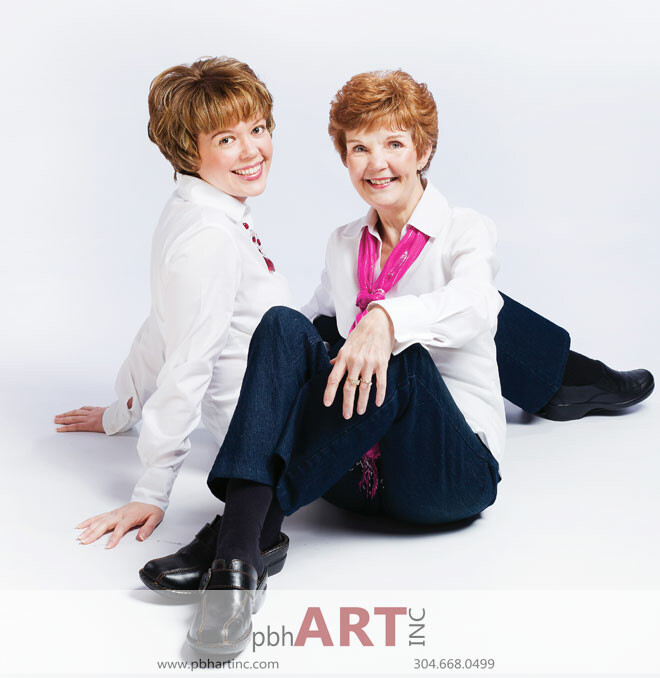 Donna Miller, Logan, WV
- "Peggie, we've been showing our photos to everyone! We are so pleased with them!"
Leonnah Browning, Logan, WV
- "I got my senior photos done at pbh Art and I absolutely loved them! "Having someone with an artistic background brought out the natural being in my photos unlike other photographers. It looks like you in the photos rather than someone you don't recognize."
Paula Farnsworth, Hickory, NC
- "Thanks again for taking Trevor's senior pictures. "We have heard nothing but good things about them. You did an awesome job!!!!"
CMS teacher
- "These truly are the best pictures that I have seen of our ball teams. "I would like to schedule a shoot with my girls sometime at your studio..."
Julie Alderman, Chapmanville, WV
- "Thanks Peggie! You should see the big picture of the girls on my wall. It is my dream come true, I can just see myself still loving it when they are grown!"
Colin Crowley - I love them. You did a great job.
"I really like them! Would you mind if I posted a few of them on my myspace account?"
Dominique Morgan, Logan, WV
- "I absolutely love the montage. You did a fabulous job on it. "I greatly appreciate it. Thanks for your time and effort!"
[caption id="attachment_313" align="alignright" width="150"] (Mary & Hawk Hawkins) - Mary Hawkins, Sarah Ann, WV[/caption]
Mary Hawkins, Lake, WV- "Peggie, Thank you so much. You have been such a delight,as always, to work with. Thank you so much for doing this..."
Kelly Bennett, Logan, WV
- "So happy with your work!!!!!!!!!!!!! "You have taken so much pressure and work off of me!! Wonderful work!"