Yesterday was a first for my studio. I always do in-person photo previews in the studio. Seeing the expressions on my clients' faces is always fun and rewarding. However, Isaac's mom is a nurse practitioner and was concerned about bringing in something that might put me or A at risk. So we used Zoom to teleconference so she could see the portraits and choose the ones she wanted as prints. It wasn't in person, but a nice alternative in this time of social distancing.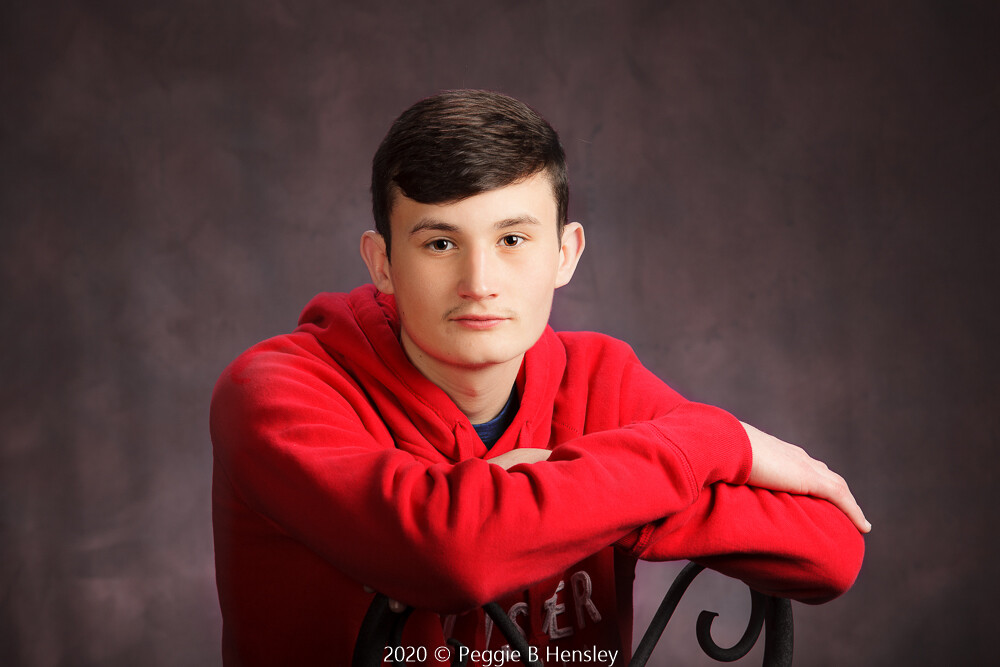 Isaac is about 6'4" tall so I was super thankful that my studio ceiling is 10' tall. Even so, I had to use a step stool to get some of these photos.
Positioning of the photographer is just as important as is posing of the subject. Sometimes I feel like a contortionist, especially when photographing babies and small children, and small pets. I'm not the least embarrassed to lie on the floor, climb to the top of a ladder, or any number of other weird scenarios. There's no shame in my game!
Red is Isaac's color for sure, don't you think?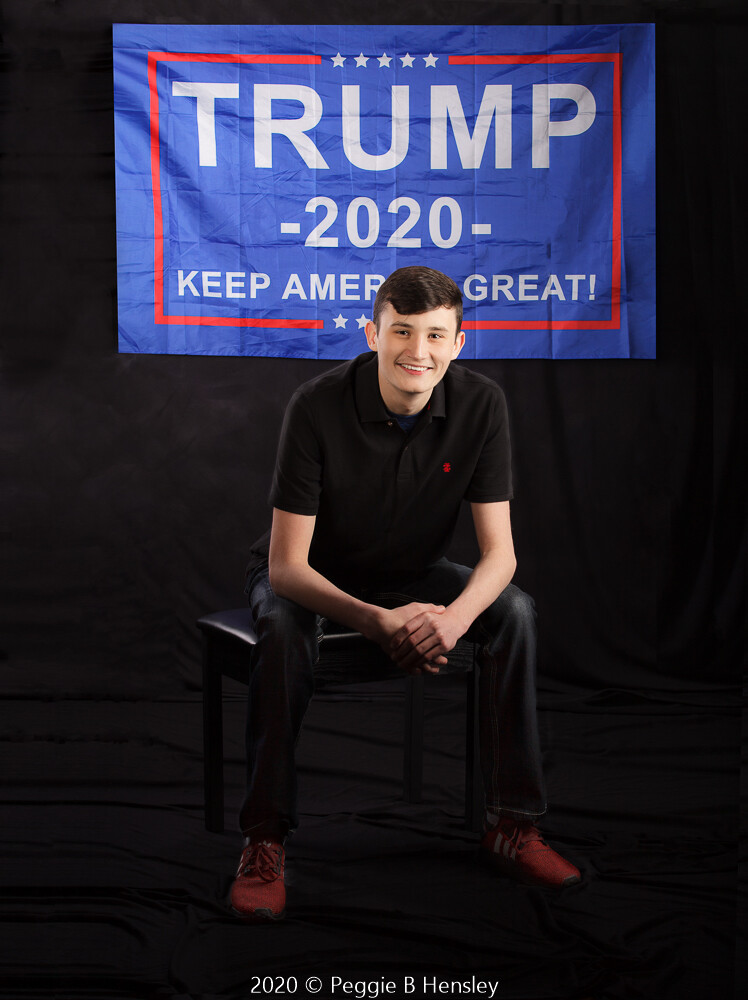 After his photo session last week, we chatted for a bit. Isaac is a naturally funny guy. He showed me his back, which looked like he had been caned, and joked that his dad had beat him. I know his dad, so didn't believe it for a minute.
Turns out he had a scary wreck on his 4-wheeler. I grabbed my Essential Oils Desk Reference, handed it to his mom, and after just a few minutes of reading, she ordered her very own Premium Starter Kit and a bottle of Helichrysum. She's one smart momma!
Is it time for you to jump on the Natural Health Movement?